How KAIXUN took environmental protection measures?
Views: 91 Author: Site Editor Publish Time: 2020-05-28 Origin: Site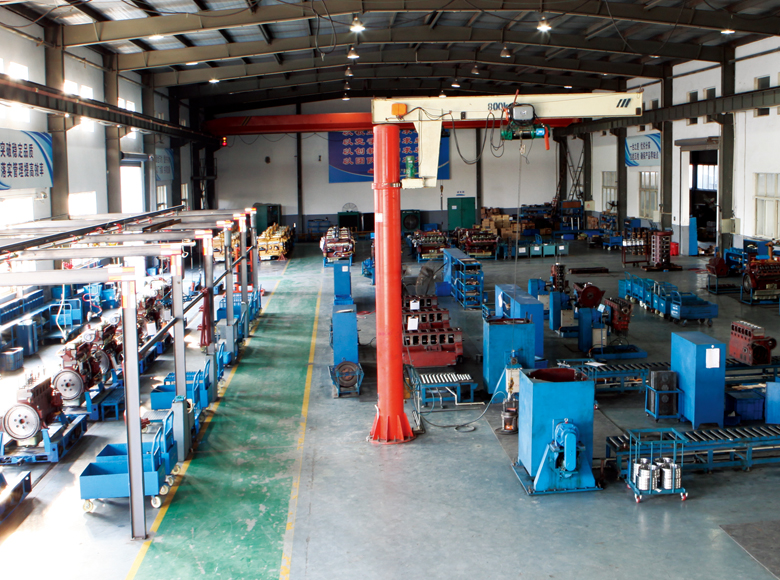 How KAIXUN took environmental protection measures?
Shanghai Kaixun Engine Co., Ltd. is a comprehensive enterprise specializing in the research ,development, production and sales of diesel engines. Its products mainly include 6-cylinder 135 series diesel engine, 12V series diesel engine, G128 series diesel engine, KP13G series diesel engine, four-valve diesel engine and other products. The company is located in Baoshan District, Shanghai,China, with a construction area of approximately 3,557.41 square meters, and a factory covering an area of approximately 5,132 square meters. In 2018, 3,100 diesel engines were sold. In 2019, the annual sales volume increased by 22.58%. The production process includes parts cleaning, manual assembly, engine commissioning, painting, etc. Domestic product maintenance and repair can provide on-site service, and there is no return to factory maintenance process in the workshop.
In 2017, the company implemented environmental protection measures for construction projects, including exhaust gas treatment measures, waste-water treatment measures, noise treatment measures, solid waste treatment measures, and groundwater treatment measures. Exhaust gas treatment measures include engine test exhaust and paint exhaust. Engine test exhaust gas: Light diesel oil is used as the fuel for the diesel engine test of the product, and the generated exhaust gas is sent to the exhaust gas purification system through the hose respectively. Barrel discharge. Paint spraying waste gas: set up an independent closed paint spraying room, and the paint spraying room exhausts air separately. The paint spraying waste gas passes through the filter cotton catalytic oxidation device and the activated carbon adsorption purification device, and after treatment, the pollutants are discharged through the exhaust pipe outside the workshop. Waste-water treatment measures: all the washing machine washing water and test running cooling water are recycled and there is no discharge. The project waste water is mainly domestic sewage of employees. Noise control measures: The project equipment is assembled in the production workshop. The sound insulation of the doors and windows of the production workshop can reach more than 20dB (A); the vibration reduction foundation of the fan bottom equipment, and the installation of sound insulation cover, the amount of sound insulation must reach 20dB ( A) Above; muffler is installed in the exhaust cylinder, the amount of noise can reach 15dB (A). Solid waste treatment measures: The project's solid wastes are mainly waste paperboard, oily sludge, waste oil, waste filter cotton, waste catalyst, waste activated carbon, waste packaging barrels, paint residue, a total of 9 categories, which can be divided into general industrial waste and hazardous waste . General industrial waste is waste paperboard, which is handed over to the material recycling department for recycling. Hazardous wastes are mainly oily sludge, waste oil, waste filter cotton, waste catalysts, waste activated carbon, waste packaging barrels, paint slag, centralized storage and then the company's hazardous waste warehouse, entrusted to qualified units for treatment. Groundwater treatment measures: Take anti-seepage measures for hazardous waste storage points, which will not cause pollution to groundwater.